GFI Archiver - Additional mailboxes subscription for 1 year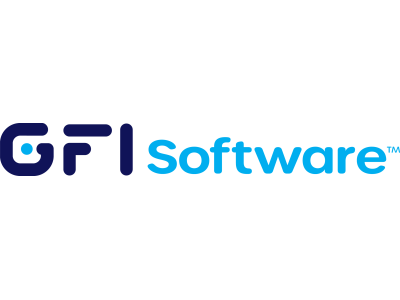 Delivery approx. 2-3 days
Item-Nr.:

MARU10-49-1Y

Vendor-Nr.:

MARU10-49-1Y
Description
Description
Email is not only an essential business tool, but also your largest and most relevant source of internal information. In many cases, for example, proof of important transactions of your company is only available in the form of an e-mail. The loss of a corresponding or attachment can therefore be legally significant. GFI Archiver ensures that all business critical emails are automatically archived. Centralized and protected, yet easily accessible and searchable at all times. Special MailInsights reports also evaluate archived messages to highlight potential problems including security breaches, legal risks and loss of productivity.
Your corporate email and files are critical sources of information, communication, transactions and business intelligence. If any of this gets lost or deleted, it can lead to a loss of business and credibility, and also place your company at legal risk. With GFI Archiver, all company emails and files are automatically stored in a central, secure environment that can be accessed quickly and searched easily. Businesses gain peace of mind knowing their vital company information is stored in a safe and manageable place. Furthermore, you can identify and resolve potential business issues such as security breaches, legal risks and productivity issues by extracting key data from your archive.
GFI Archiver works seamlessly with your email setup
GFI Archiver works in parallel with email servers to copy all emails that are sent and received in a separate server. This enables you to create space on your email server to increase performance, while providing excellent scalability and reliability for your archive store. Storage costs are significantly reduced through single-instance storage (SIS), which stores just one copy of an email sent to multiple recipients and compresses attachments.
Archiving, not just for email
The File Archiving Assistant (FAA) enables users to do the following without interrupting the work flow: share files and folders; automatically synchronize files between machines; automatically store files in a central archive; and retain a complete file history. GFI Archiver is also able to archive calendar entries from your email server. FAA enables you to have your own company's shared storage space without relying on third-party online storage. As a result, your files will not leave your company.
Help with legal compliance and e-discovery
By setting storage time frames in GFI Archiver, you will be able to provide audit trail functionality for all the company emails and files. This will enable you to meet regulatory compliance requirements, and more.
Users can access their history anytime
GFI Archiver's easily accessible central, stub-free archiving solution means exchange server performance is faster and there is little need to impose mailbox size limits on the user. Integration with email servers means users can have seamless real-time access to the central store alongside their current emails - whether they're in or out of the office.
Properties
Duration:

12 Months

End user type:

EDU

, GOV

, STD

License Band:

10-49

License type:

Additional

Product type:

Software

Unit of measurement:

Licenses