GFI LanGuard subscription renewal for 1 year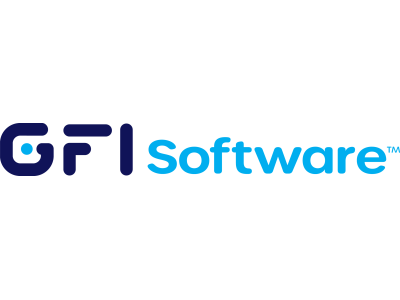 Delivery approx. 2-3 days
Item-Nr.:

LANSSREN250-2999-1Y

Vendor-Nr.:

LANSSREN250-2999-1Y
Description
Description
The virtual security advisor for your IT network. GFI LanGuard enables you to efficiently detect, assess and fix security vulnerabilities on your network with minimal administrative overhead. It gives you a complete overview of the current network configuration, making it easier and more effective to secure systems on the network against threats. Customers worldwide rely on the award-winning solution to provide comprehensive network protection for millions of corporate computers.
GFI LANguard is the award-winning network and security scanner used by over 20,000 customers. They scan your network and ports to detect, assess and correct security vulnerabilities with minimal administrative effort. As an administrator, you have to deal separately with problems related to vulnerability issues, patch management and network auditing, at times using multiple products. They give you a complete picture of your network set-up and help you to maintain a secure network state faster and more effectively.
Vulnerability scanning
During security audits, over 15,000 vulnerability assessments are made, scanning the network IP by IP. GFI LANguard gives you the capability to perform multi-platform scans (Windows, Mac OS, and Linux) across all environments including virtual machines and to analyze your network's security set-up and status. They give you the power to identify and correct any threats before hackers can exploit them.
Set up your own custom vulnerability checks
GFI LANguard allows you to easily create custom vulnerability checks through simple wizard-assisted set-up screens. The wizard powerful enough to allow building of complex vulnerability checks and the scripting engine is compatible with Python and VBScript. GFI LANguard includes a script editor and debugger to help with script development.
Identify security vulnerabilities and take remedial action
GFI LANguard scans computers, identifies and categorizes security vulnerabilities, recommends a course of action and provides tools that enable you to solve the problem. GFI LANguard comes with a graphic threat level indicator that provides an intuitive, weighted assessment of the vulnerability status of a scanned computer or group of computers. Wherever possible a web link or more information on a particular security issue is provided, such as a BugTraq ID or a Microsoft Knowledge Base article ID.
Easily creates different types of scans and vulnerability tests
You can easily configure scans for different types of information; such as open shares on workstations, security audit and password policies and machines missing a particular patch or service pack. You can scan for different types of vulnerability to identify potential security issues.
Easily analyze and filter scan results
GFI LANguard enables you to easily analyze and filter scan results by clicking on one of the default filter nodes. This enables you to identify, for example, machines with high security vulnerabilities or machines that are missing a particular service pack. Custom filters can also very easily be created from scratch or customized from and existing script. Also, you can export scan results data to XML.
Automatic remediation of unauthorized applications
Remediation operations can be triggered automatically at the end of scheduled scans. Apart from reporting on all installed applications, GFI LANguard allows the user to define which applications are authorized or not authorized to be installed on the network. This list of applications can be easily defined for each scanning profile using the Applications Inventory Tool. During a scan, any unauthorized applications are identified and (optionally) uninstalled automatically by GFI LANguard. An integrated Auto-Uninstall Validation tool is provided to help identify which of the detected applications support silent uninstall and can thus be safely and automatically uninstalled.
Network and software auditing
GFI LANguard's network auditing function tells you all you need to know about your network - what USB devices are connected, what software is installed, any open shares, open ports and weak passwords in use and hardware information. The solution's in-depth reports give you an important and real-time snapshot of your network's status. Scan results can be easily analyzed using filters and reports, enabling you to proactively secure the network by closing ports, deleting users or groups no longer in use or disabling wireless access points.
Extended hardware auditing facility
GFI LANguard can now show detailed information about the hardware configuration of all the scanned machines on your network. All devices from the Device Manager tool from Windows operating systems are retrieved including motherboard, processors, memory, storage devices, display adapters, and much more. Using baseline comparisons you can now check whether any hardware was added or removed since the last scan.
Automatically receive alerts of security holes
GFI LANguard can perform routine scheduled scans and can automatically compare results to previous scans. Any new security holes or security set-up changes discovered on your network are emailed to you for analysis. This enables you to quickly identify newly-created shares, installed services, installed applications, added users, newly-opened ports and more. GFI LANguard will generate specific reports and email notification whenever there are software or hardware changes detected within the audited network. The reports also show what remediation operations were performed.
Properties
Duration:

12 Months

End user type:

EDU

, GOV

, STD

License Band:

250-2999

License type:

Renewal

Product type:

Software

Unit of measurement:

Licenses