GFI MailEssentials - Anti-Spam Edition - subscription for 3 years including SpamRazer updates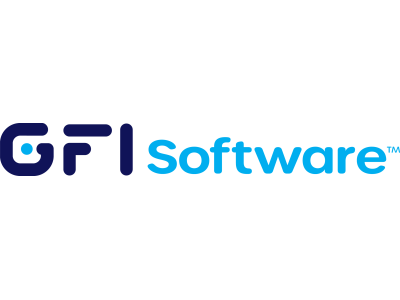 Delivery approx. 2-3 days
Item-Nr.:

MEAS10-49-3Y

Vendor-Nr.:

MEAS10-49-3Y
Description
Description
Efficient and powerful: GFI MailEssentials is a leading anti-spam solution that prevents spammers from targeting unwanted spam. GFI MailEssentials is a server-based security product with two protection engines and a detection rate of over 99%. Thanks to the intuitively usable, preconfigured anti-spam engine SpamRazer, even the latest spam attacks can be effectively blocked. Greylisting, IP reputation, Bayesian analysis and other advanced security modules also ensure the best possible detection and blocking of unwanted messages. A very low number of false positives further reduces the burden on administrators. GFI MailEssentials detects and blocks fraudulent phishing emails blocks fraudulent phishing emails and adds management tools such as POP3 downloader, server-based auto replies, email
As an award-winning email security and anti-spam software solution for small to medium-sized businesses (SMBs), GFI MailEssentials blocks spam and protects your network against email-borne viruses and other malware threats. It filters emails through various security layers, including up to five antivirus scanning engines and multiple anti-spam filtering technologies.
Administrators can be assured that the spam capture rate is over 99% while keeping an enviable low rate of false positives; and multiple layers of security protect your email server. GFI MailEssentials also adds email management tools to your mail server, including email disclaimers, email monitoring and redirecting based on custom rules, email reporting, list server, server-based auto replies and POP3 downloading.
Powerful spam protection
GFI MailEssentials is a VBSpam-certified anti-spam solution which protects your users from loss of productivity by implementing multiple anti-spam engines for very high spam blocking.
Automatic whitelist management reduces false positives
GFI MailEssentials includes a patent-pending automatic whitelist management tool, which adds outgoing mail recipients to your whitelist. Whitelist entries can also be based on domain names, email addresses and keywords.
Protect your users against the menace of phishing emails
The GFI MailEssentials anti-phishing module detects and blocks threats posed by phishing emails by comparing the content of the spam with a constantly updated database of phishing URLs, to ensure that all the latest phishing emails are captured. It also checks for typical phishing keywords in every email sent to your organization.
Properties
Duration:

36 Months

End user type:

EDU

, GOV

, STD

License Band:

10-49

License type:

New

Product type:

Software

Unit of measurement:

Licenses