SonicWall Network Security Administrator (SNSA)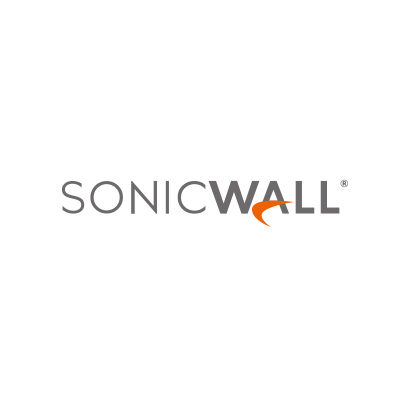 £500.00 *
£1,850.00*
excl. VAT
Description
Description
As SonicWall's most agile distributor, Infinigate UK now exclusively provide REMOTE SonicWall Security Network Administrator (SNSA) and SonicWall Security Network Professional (SNSP) training courses.
Dates
Gen 6 SNSP training dates available on request

Gen 7 SNSP training coming soon
Live remote training

Once registration is confirmed, the live remote training link will be provided.

SonicWall presents the SonicWall Network Security Professional (SNSP) course an expert‐level training and certification program that builds on the enterprise security skills learned in the SonicWall Network Security Administrator (SNSA) course.

The students will learn how to
monitor, investigate, analyse, and configure SonicWall Next‐Gen firewalls running SonicOS to enable advanced functionality related to Secure and Remote Connectivity, Network Optimisation, and Threat Prevention.

Upon successful completion of the SNSP program
, the students will be able to demonstrate SonicWall product expertise and the application skill sets required to mount a proactive, effective defense against current and evolving network and cyber security threats.

"Instructor was awesome. A wealth of knowledge"
- Zane Ali, Systems Engineer, Virso Ltd

Instructor
: Dion Phillips, Senior Technical Consultant, Infinigate UK



SNSP Course Overview
The instructor‐facilitated sessions include fully immersive hands‐on lab activities that will guide you through advanced firewall configuration and administration tasks in a simulated SonicOS environment.


The lab component includes:
• VPN Auto Provisioning

• Advanced Routing

• Advanced interface settings

• Using SonicOS CLI (Command Line Interface)
• Capture Client
• Capturing and replaying Packets
• DPI-SSL/TLS Server
• DPI-SSH
• App Rules
• App Control
• Advanced High Availability
• Excluding Trusted Content
• Resolving False Positives
• Configuring Content Filtering
• Implementing Best Practices for
Firewall Configuration

The scenario‐based sessions will also enable you to assess, evaluate, and take the required actions over various types of cyber threats in a risk‐free lab environment.


The lecture components of the curriculum include best practices and SonicWall recommendations for various configuration tasks.
*Our training courses and workshops are primarily aimed at our distribution partners. End-customers are welcome to join our certification training courses, which they need to book through their distributors. All prices are exclusive of VAT.
Properties
| | |
| --- | --- |
| Event type: | Certification Training |