Unified protection from the endpoint across the entire network.
Instead of mass alerts, the Cybereason Defense Platform focuses on detecting, exposing and stopping malicious operations before they become successful. The result: defenders can stop attacks within minutes.
The Cybereason Defense Platform combines endpoint prevention, detection, and response in one lean solution. It provides layered endpoint prevention using signature-based and signatureless techniques to prevent known and unknown threats. It also uses behavioral and deceptive techniques to block ransomware and file-less attacks. Combine one of the best cyber platforms on the market with managed services from our team of security experts for comprehensive protection. Cybereason offers Endpoint Detection and Response (EDR), Next-Generation Antivirus (NGAV) and active monitoring services, all based on our proprietary data analysis platform. The Cybereason product suite provides unmatched visibility, increases analyst efficiency and effectiveness, and reduces security risk. Cybereason was founded in 2012 with headquarters in Boston and additional offices in London, Stockholm, Tel Aviv and Tokyo.
Why Cybereason
We know that every day you have everything on the line, and that with so much at risk it can seem like adversaries have all the advantages. Together we can take the power back. Where other cybersecurity providers see a vendor and a customer, we see a united team of defenders who are stronger as one. Every day we will earn the right to be the first call you make and the first to your fight.
XDR - Future-proof Extended Detection and Response

It's a new world. In the past year, your corporate network has probably already undergone a significant transformation. By 2024, around 30% of remote workers will be permanently working from home.


More Information
Go beyond legacy antivirus products with layered prevention

New and sophisticated malware is detected every day. It poses a major threat to security and IT teams. With both legacy and nextgen solutions, security teams often suffer from overly complex workflows, gaps in detection and resource-intensive agents.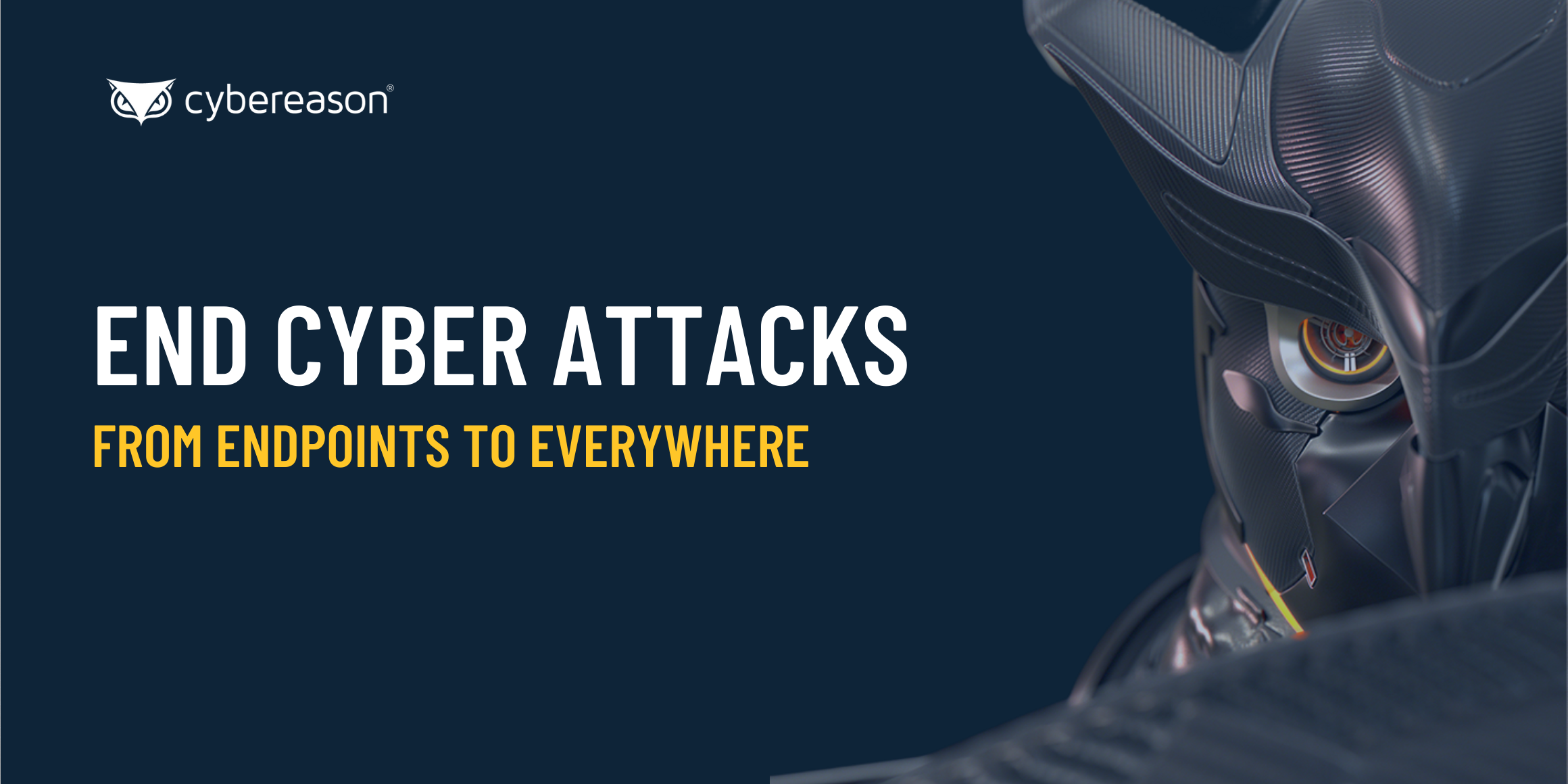 Next-Generation Antivirus
The combination of signature-based and behavior-based prevention is used to immediately block even never before seen threats. With a single user interface to view, prioritize, investigate and remediate alerts, Cybereason stops unknown, file-free and even MBR-based borderline malware, ensuring that no data is compromised or encrypted in the event of an attack.


Endpoint detection and response
Get actionable, detailed threat detection and create cross-platform detection rules for Windows, MacOS, and Linux to stop, remove, and quarantine malicious activity with a single click.






Mobile Threat Detection
Benefit from unprecedented prevention, detection, investigation and remediation for all endpoints: Workstations, laptops, iOS and Android mobile devices - on any device, in any location, at any time, without rules, without signatures and without manual analysis. Integrate Cybereason Mobile seamlessly without learning an additional tool.


Defense platform
Detect attacks automatically without spending a lot of time configuring rules. Enable analysts of any experience level to quickly investigate incidents and respond to multiple alerts with a single click and an intuitive interface. Eliminate the risk of system crashes and reduce IT complexity with a single agent.
Deep response
Easily drag memory dumps, MFTs, event logs, registry files and more. Use YARA rules and advanced file search - all from the same console. Respond to an incident from anywhere in the world with RemoteShell.
Hunter
The intuitive user interface provides analysts with a syntax-free tool for investigating events. There is no reason to run a successful tracking twice. Automate successful "hunts" with custom rules. Cybereason provides real-time access to every raw data point collected. Choose your retention period: 7, 15, 30, 60 or 90 days.
Infinity
Perform retrospective tracking as needed to examine your environment for specific indicators of an attack or MITRE-based TTPs. Combine with Cybereason Intel to apply the latest threat intelligence to historical data.
Managed Detection and Response
Trust that the Active Monitoring team will investigate any suspicious behavior 24x7, contain all threats as soon as they are detected, and use the most effective platform in the industry to protect your environment.